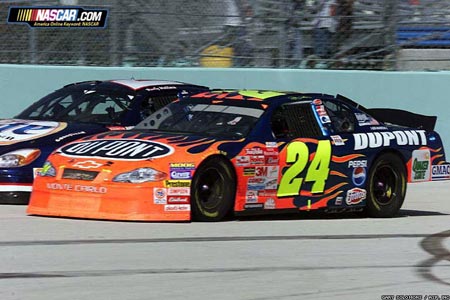 Whether watching or participating in motor sports, custom molded Race Ears are the perfect solution to the problems of a noise filled racing environment. This low profile set of custom earpieces are perfect for a wide variety of motor sports including auto and motorcycle racing.

They are also well suited for use with street motorcyles as well as with watercraft such as power boats and jet skis or even in the air with ultra lights. The Race Ear product also works very well for snowmobiles. The custom earpieces are hardwired with a high quality cable and a 3.5mm stereo plug giving the user both hearing protection and the ability to hear communications or music. The standard Race Ears are equiped with a stereo plug and come with 36" wires.

| | |
| --- | --- |
| The product can also be ordered with a mono plug and 19" wires for use with non-stereo radios. Shown to the right is a set of mono Race Ears in green. Send us an e-mail with your order if the mono plug and shorter wires are desired. | |
Race Ears are available in a wide variety of colors with an option to add glitter.

Let us send you our at-home impression kit to make a custom impression of your ears. Mail the completed impressions to our lab using the postage paid mailing materials we provide. We will return to you custom made earpieces guaranteed to give you the protection, comfort, and convenience you have been looking for.

Your comfort is guaranteed, or we will remake your earpiece for free!
What Our Customers Are Saying:

Just wanted to let you know, my Race Ears arrived and I finally got to go for a ride today..they are fantastic!! Thanks a lot for everything. I will also be telling all my fellow bikers about the great ears and hope to get you more business. Cheers.

A. Awick
Dubai, United Arab Emirates

I want you to know the Race Ears arrived safely. They fit perfectly, the sound quality is excellent, they are comfortable, and after practice are easy to insert and remove. Many thanks.

T. Meehan
Glasgow, Scotland

I got my Race Ears today. All I can say is WOW! The Race Ears fit super. Thank you so much.

R. Graffeo
North Richland Hills, Texas

I tried the Race Ears today at work, the noise reduction in the helicopter is amazing. I am using them under my headphones and I will need some time to get used to how quiet everything is....I love it. I will definitely recommend you guys to the other pilots. You took good care of me and I got the Race Ears earlier than expected. Thank you for everything!

Michael D.
Las Vegas, Nevada
The earpiece is awesome! The fit is very snug...FINALLY...after six years, I have an earpiece that keeps my headset in place. I was also very surprised at the noise reduction this earpiece provides. Thanks very much.

J. Vagim
Visalia, California