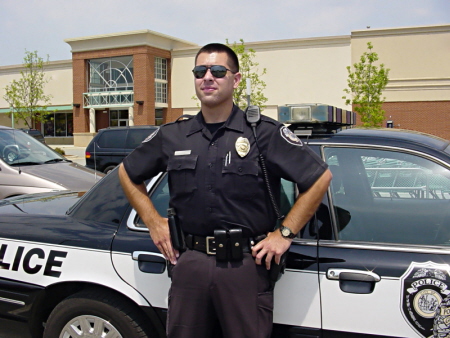 Law enforcement officers put their lives on the line every time they begin their shift. These public servants deserve nothing less than the best for their communications needs. Avery Sound Company is proud to be able to provide a line of custom molded earpieces that will meet the demanding needs of our law enforcement personnel. We make custom earpieces for two-way radios, cell phones, Bluetooth earsets, and specialized surveillance equipment. We also make custom hearing protection for use on the shooting range.


---
Two-Way Radio Earpiece


| | |
| --- | --- |
| Whether you need to be able to hear clearly in a noisy environment, or you need to be able to communicate quietly in a secure environment, an Avery Sound Company Two-Way Radio Earpiece can meet your needs. | |
Click on the link below for more infomation on our Two-Way Radio Earpieces.
Two-Way Radio Earpiece



---
Cell Phone Earpiece


Law Enforcement Officers use cell phones to make their lives easier. They should not have to deal with those uncomfortable cell phone ear bud speakers that wonít stay in their ears. They need communication devices that can be heard without the volume being set to the maximum.

Avery Sound Company can provide you with a custom fit Cell Phone Earpiece giving you the comfort and sound quality you deserve while reducing outside noise . . . and it wonít fall out of your ear!


Click on the link below for more infomation on our Cell Phone Earpieces.
Cell Phone Earpiece



---
Bluetooth SoundPort



Do you depend on your mobile phone for constant communication? Are you tired of one-size-fits-all solutions that fit poorly and sound even worse? Do the laws in your state ban the use of hand held mobile phones while driving?

If so, you can have the ultimate mobile communications solution . . . introducing the Bluetooth SoundPort.


Click on the link below for more infomation on our Bluetooth SoundPort.
Bluetooth SoundPort



---
Surveillance Earpiece


| | |
| --- | --- |
| This specialized earpiece is used by many professionals working in a surveillance capacity. The collar clip and coiled tubing allow the user a full range of head motion while keeping the earpiece and connectors largely hidden from view. The earpiece comes standard with coiled tubing, collar clip, and choice of adapter. | |
Click on the link below for more infomation on our Surveillance Earpieces.
Surveillance Earpiece



---
Shooting Range Earpiece


| | |
| --- | --- |
| Repeated exposure to the sound of gunfire has proven to be harmful to the human ear and can cause permanent hearing loss. The new generation JB1000 Noise Protector custom earplugs provide exceptional seal and comfort while providing the user with the hearing protection desired. A properly fit set of Noise Protectors can provide up to 28dB of noise reduction. | |
Click on the link below for more infomation on our Shooting Range Earpieces.
Shooting Range Earpiece



---