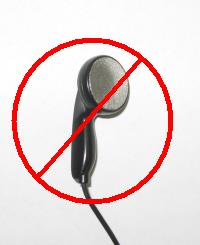 Are you tired of that uncomfortable ear bud speaker that wonít stay in your ear? Do you have difficulty hearing your caller through your generic one-size-fits-all earpiece even when your volume control is set on high? Are you ready for something better?

An Avery Sound Company custom molded Ear Bud Earpiece is the perfect solution for Dispatchers, Receptionists, or Telemarketers that are using those generic one-size-fits-all ear bud speakers. This earpiece also works well with many intercom systems. Our custom earpieces not only eliminate discomfort, but also provide you with and earpiece that won't fall out of your ear.

The superior fit of our earpiece provides an acoustic seal which allows the user to hear communications clearly in even the loudest environments. The earpiece channels sound directly into the ear canal and at the same time blocks a significant amount of outside noise.




Let us send you our at-home impression kit to make a custom impression of your ear. Mail the completed impression to our lab using the postage paid mailing materials we provide. We will return to you a custom made earpiece guaranteed to give you the comfort and convenience you have been looking for.


| | |
| --- | --- |
| | Simply press your ear bud speaker into the fitting of the molded earpiece, and you are ready to experience the comfort and sound quality that only a custom earpiece can provide. If your communications equipment does not utilize an ear bud speaker as shown, please call us with your make and model. We have made custom earpieces for dozens of earpiece formats. |

| | |
| --- | --- |
| The Custom Ear Bud Earpiece works very well with many intercom systems. Shown to the right is an Ear Bud Earpiece with the Clear-Com CC27. . . | |

| | |
| --- | --- |
| . . . a Radio Shack earbud speaker with a custom earpiece in red . . . | |

| | |
| --- | --- |
| . . . a Midland AVP-1 with a custom earpiece in black . . . | |

| | |
| --- | --- |
| . . . a Motorola earbud speaker with a custom earpiece shown in black. . . | |

| | |
| --- | --- |
| . . . and another style Motorola earbud speaker with a custom earpiece shown in red. | |


Ear Bud Earpieces can be ordered in a wide variety of colors. If no color is selected the earpiece will have a light tan color. (The material does not cure perfectly clear.) There is even a glitter option for that personalized touch.

Your comfort is guaranteed, or we will remake your earpiece for free.
What Our Customers Are Saying:
Thanks again for superior customer service and an outstanding product at a good value. Love your product, 2nd order.

M. Adams
Marion, Illinois

Thanks for all of the help and customer service that you provided.

M. Aleman
Milan, Illinois


I have used several Avery Sound molds on different equipment and they consistently perform as advertised. The customer support at Avery Sound is excellent.

Kirk S.
Fremont, California