Introducing the ULTIMATE in customized
wireless communications.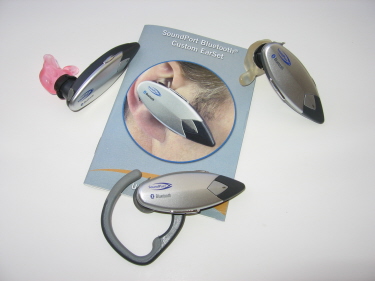 Please note...the SoundPort Bluetooth is sold out. We continue to produce SoundPort custom earpieces for the original model as well as the new SoundPort 2 but we no longer carry the bluetooth unit.
Do you depend on your mobile phone for constant communication? Are you tired of one-size-fits-all solutions that fit poorly and sound even worse? Do the laws in your state ban the use of hand held mobile phones while driving?

If so, you can have the ultimate mobile-communications solution.

Avery Sound Company, Inc. is proud to introduce SoundPort, the world's first custom-fit, Bluetooth Earset for your Bluetooth-compatible mobile phone. SoundPort is designed for people who want the ultimate solution in lightweight, comfortable, hands-free wireless communication.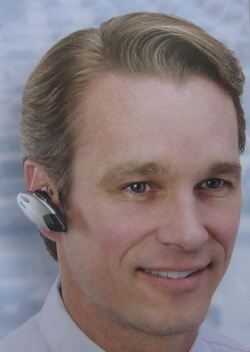 SoundPort is part of the HearWireless family of audio solutions from Starkey Laboratories. As the world's largest maker of custom hearing technology for over 30 years, Starkey knows a thing or two about ears and hearing. That knowledge and experience is what creates SoundPort's superior sound quality and acoustics.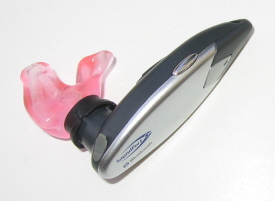 Unlike traditional wireless headsets, the SoundPort Earset features a custom-fit earpiece which is professionally molded and acoustically tuned to fit the exact contures of your outer ear.

The custom earpiece is fully vented so that nearby sounds and conversations can be heard normally. The earpiece anchors SoundPort's sleek, digital electronics, creating an open, feather-light system that delivers the ultimate in freedom and safety.

Because of its unique, customized technology, the SoundPort Earset is only available through authorized hearing and telecommuncation specialists, and Avery Sound Company is proud to be a part of this group. Our 30 years of custom earpiece experience makes the SoundPort a perfect addition to our line of products.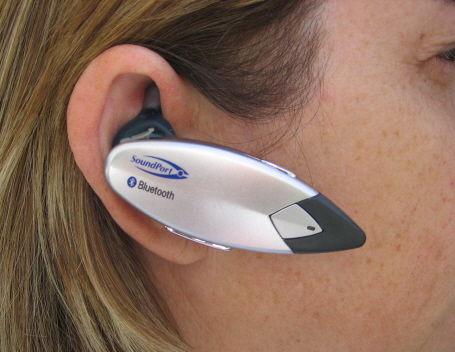 SoundPort Features:


• Allows hands-free use with Bluetooth®-compatible mobile or wired phone

• Clear, digital transmission from phone to earset

• Easy to use custom earpiece for comfortable and secure fit

• 30-foot range with no line-of-sight requirements

• Lithium Ion battery (charger included) with 2 hour recharge and no memory problems

• FCC, CE, and Bluetooth compliant

• 7 Hour Talk Time and 240 Hour Standby Time

• Lightweight, 14.4 grams or ½ ounce

• Vented earpiece (available in Acrylic or Satin Soft) so ear feels open

• The most current technology with clean and clear sound

• Individualized design for your ear (no more one-size-fits-all earpieces)

• Choice of using cell phone or SoundPort, connection between the two remains intact

• Controllable volume for incoming conversation




How do I get a SoundPort custom earpiece?


Enter your order below. Once your order is received we will ship an impression kit to make a custom impression of your ear. Mail the completed impression to our lab using the postage paid mailing materials we provide. We will return to you a custom made earpiece that will snap on to your SoundPort and is guaranteed to give you the comfort and convenience you have been looking for.



SoundPort Earpieces can be ordered in Acrylic or Satin Soft and come in a wide variety of colors. There is even a glitter option for that personalized touch.




Your comfort is

guaranteed, or we will remake your earpiece for free!




What Our Customers Are Saying:

The custom earpiece and SoundPort are working even better than I expected. I am very pleased with the results.


J. Thacher
Littleton, Colorado


Well, I must say, I LOVE IT! Three years of trying over 15 Bluetooth headsets and it turns out all I needed to do was call Averysound! Thanks again for all your help! I find my self turning the headset volume down for the first time in my life!


S. Maulsby
Del Ray Beach, Florida