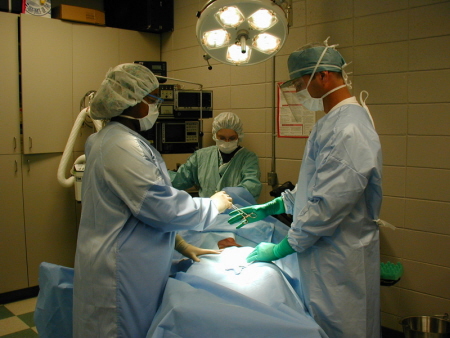 Anesthesiologists must accurately monitor the vital signs of their patients during surgery. Constantly wearing a stethoscope can be an irritation and a distraction for these professionals.


| | |
| --- | --- |
| | Avery Sound Company can help. We can provide you with a custom molded Anesthesiologist Earpiece designed to be used with a precordial stethoscope that will eliminate these problems. The acrylic earpiece (which can be sterilized) comes with an anodized aluminum ear mold adapter and three feet of 1/8Ē / 3.2mm tubing. Longer lengths are available upon request. |
| | |
| --- | --- |
| These earpieces are also available in a Satin Soft material shown to the right in blue and orange. Venting is available on any of our earpieces for a charge of $10.00. Just type this request in the white box for customer notes which you will see on the actual order page. The earpieces can be ordered in a wide variety of colors and there is even a glitter option for that personalized touch. | |
Let us send you our at-home impression kit to make a custom impression of your ear. Mail the completed impression to our lab using the postage paid mailing materials we provide. We will return to you a custom made earpiece guaranteed to give you the comfort and convenience you have been looking for..

Your comfort is guaranteed, or we will remake your earpiece for free!
What Our Customers Are Saying:
Hi again. Got the anesthesiologist ear piece yesterday, used it today. Sounds great! Thanks. Will recommend to others.



J. Dougherty
Dunmore, Pennsylvania

I received my earpiece this afternoon. Thanks very much for your fast service. The earpiece fits like a dream! I am considering buying a second one. The new earpiece has made the difference like between black and white as far as comfort and it's fit has allowed me to quit worrying about it falling out of my ear. Thanks again.



M. Christiansen
Silverton, Oregon

Thank you so much for the fast and reliable service. Just opened mailbox and saw my package. Also it fits amazingly!!! I will be buying customs for all my devices!



J. Mercedes
Fort Lauderdale, Florida

I am inquiring about the cost of a duplicate anesthesiologist ear piece. I recently had one made and I love it!



K. Hubbard
Waverly, Pennsylvania

Wow! I never expected such a quick response so late at night...thanks for the incredible customer service!



D. Gemberling
Columbus, Georgia

I received the earpiece today and it looks and fits great! Thank you so much for the great service.



K. Mueller
Jacksonville, Florida